Dairy Farmers Support High School Activities
Together, farmers and our local high school activities associations share a commitment to youth wellness, education and success.
Replenish with Chocolate Milk Program
Drinking chocolate milk within 30 minutes of activity is a great way to help replenish your energy and help your muscles recover. This program offers chocolate milk to high school athletic programs.

Greatness Guide
To get the most out of your body, you need to put the best into it. And that's what our Greatness Guide is all about. Find simple tips on how to make food and lifestyle choices that help fuel your greatness –game days, training days, travels days and every day!
Greatness Guilde
Game Winning Fueling Strategies
A virtual sports nutrition education program available to high school sports teams in Idaho and Utah. Each nutrition talk with sports dietitian and former professional triathlete Erin Green is tailored to help high school athletes perform their best. Athletes learn the basics of sports nutrition and how to incorporate good nutrition habits that will help improve performance!
High School State Tournaments
With approval from our Dairy West Board, we have identified the largest impact opportunity for our sports nutrition marketing and messaging initiatives! We're thrilled to announce that we will be physically present to distribute Unbottled chocolate milk to the fans and athletes at all the Idaho and Utah Final State Tournaments for the following 9 selected sports:
Girls & Boys Soccer
Cross Country (UT) / Track (ID)
Volleyball
Football
Drill/Dance/Cheer
Boys & Girls Basketball
Wrestling
Although milk distribution will be at these listed tournaments, our sports nutrition marketing will continue to be visible at ALL Idaho and Utah State Tournaments!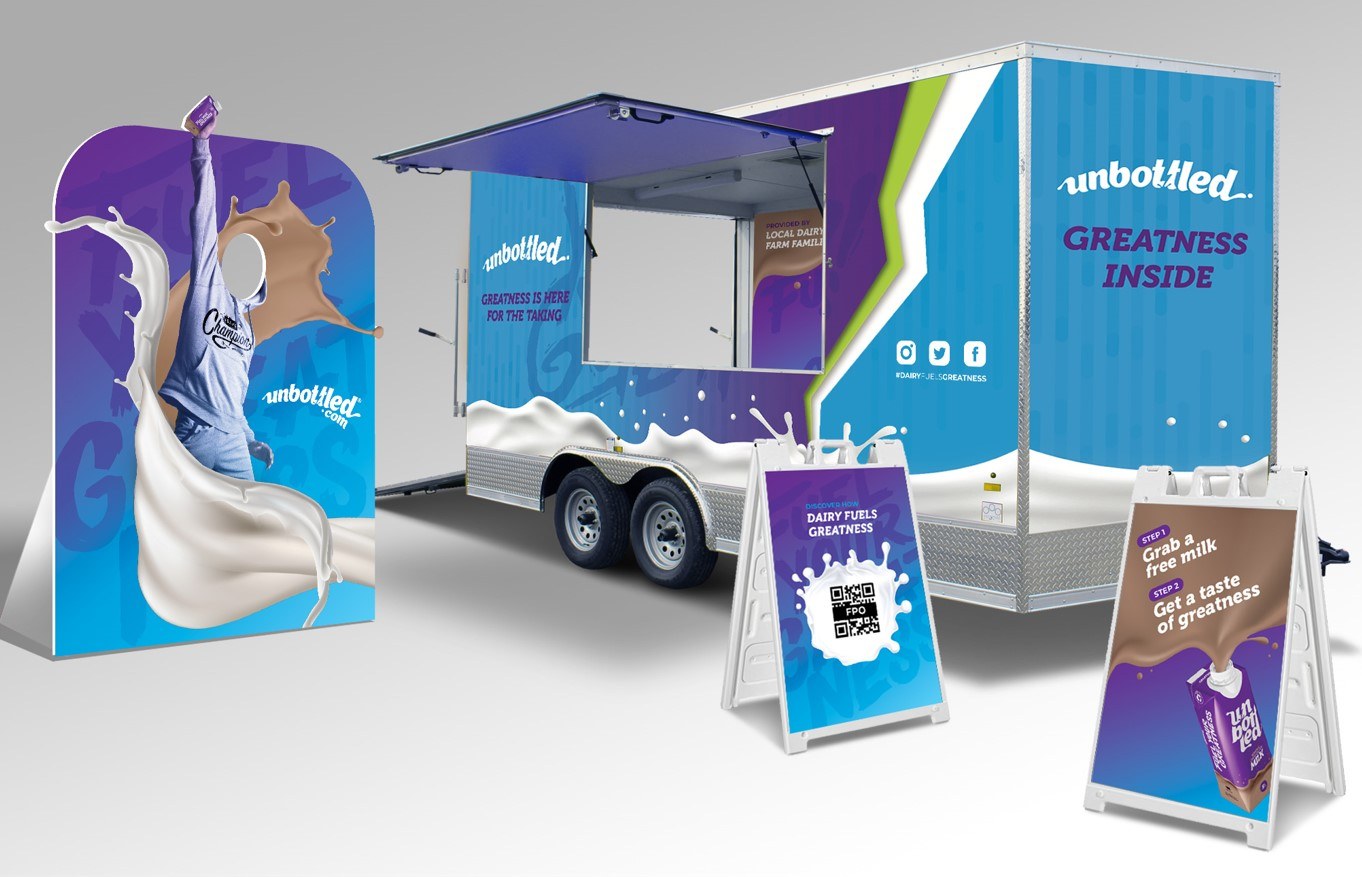 IHSAA State Tournament Producer Passes
Request pass entry into 2022-2023 Idaho State Tournaments for dairy farm families and employees.
Request Pass
Interested in learning more or sharing this information with your school contacts?
Contact Jaclyn St. John