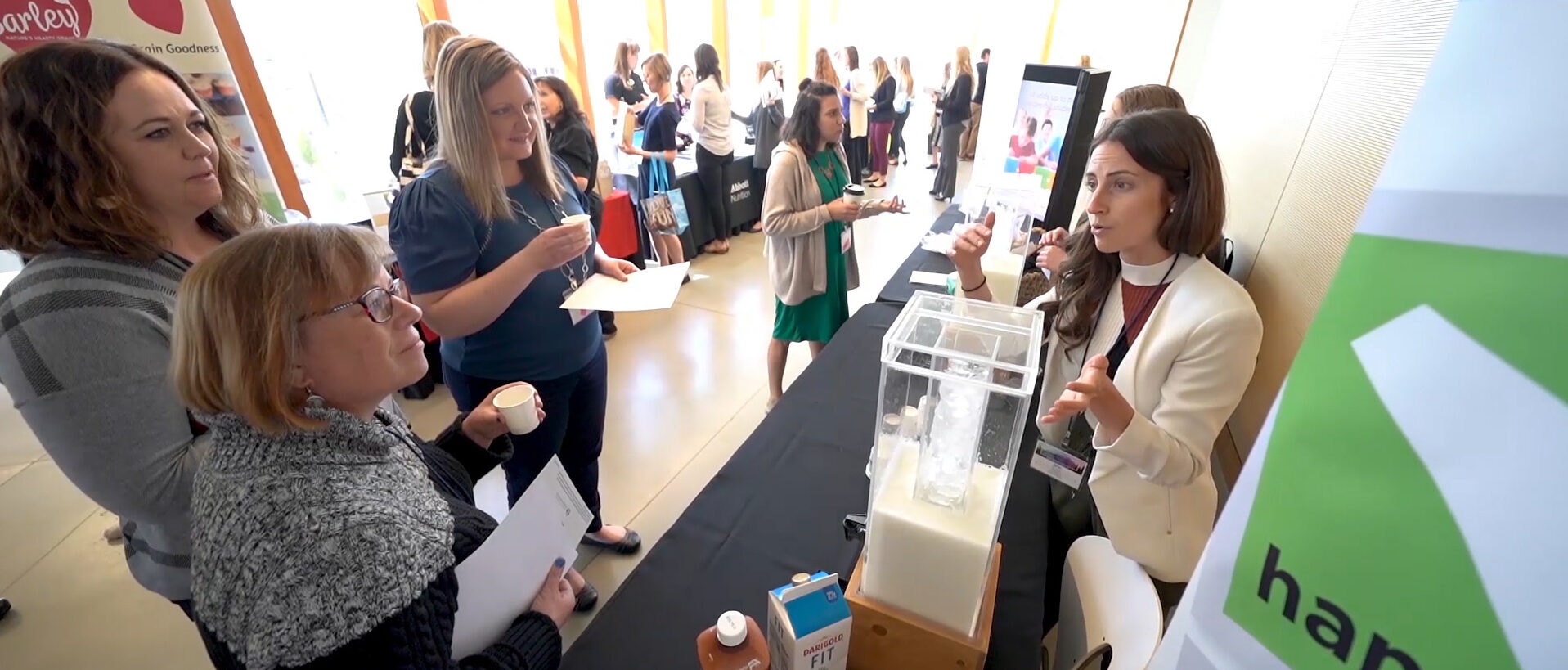 Dairy West: What's it Like?
Dairy West represents dairy farmers, and we approach the challenges of the industry with the same grit and determination they do. Pioneers by Nature, we are continually driven to explore new marketing and promotional opportunities for the dairy industry. Although our geographical footprint is Idaho and Utah, our reach extends far beyond our borders as we join other local, national and global partners to find markets for our products at home and overseas. We are fast-paced…evolving…growing…discovering – all of which adds up to make Dairy West a pretty exciting place to be.
Our Misson:

To inspire trust in dairy farming and dairy products and to build demand for dairy products around the world.
Our Vision:

To catalyze a world where the dairy community is a positive change-maker.
Our Values:

Trust. Action. Stewardship.
In order to do great work, it is essential to build trust – with each other, our farmers, industry partners and the broader community.
Just as our farmers are stewards of their land and animals, we take oversight of the farmer investment seriously. Our goal at all times is to preserve, protect, and enhance the assets that fall under our care. To do so, we pledge to make responsible decisions that drive the most value and reflect the principles of the dairy farmers we represent.
To make an impact, we must take action. Our partnerships and programs are founded in collaboration with the collective goal of engaging our communities in positive, meaningful ways that make a difference.
Our Work:

At Dairy West we believe in the power of people, this includes building strategic partnerships, facilitating events, organizing programs that are aligned with our mission and maximizing our own employee development. Our team and work can be divided into:
Innovation Partnerships

Working collaboratively with industry and community partners like food processors, universities and grocery store chains, Dairy West is dedicated to building demand for dairy products, prioritizing dairy research, and identifying opportunities for workforce development.
Marketing

Building trust through masterful communications and impactful programming, our Marketing team shares the Dairy West story with our many different internal and external audiences, including farmer relations and health and wellness groups.
Employee Engagement and Development

Continuously looking for ways to improve our culture, leadership skills and engagement, Dairy West is dedicated to the professional development of our people.
Finance & Operations

The backbone of our organization, the Dairy West Finance/Operations team focuses on optimizing internal processes to truly steward our dairy farmer investment.