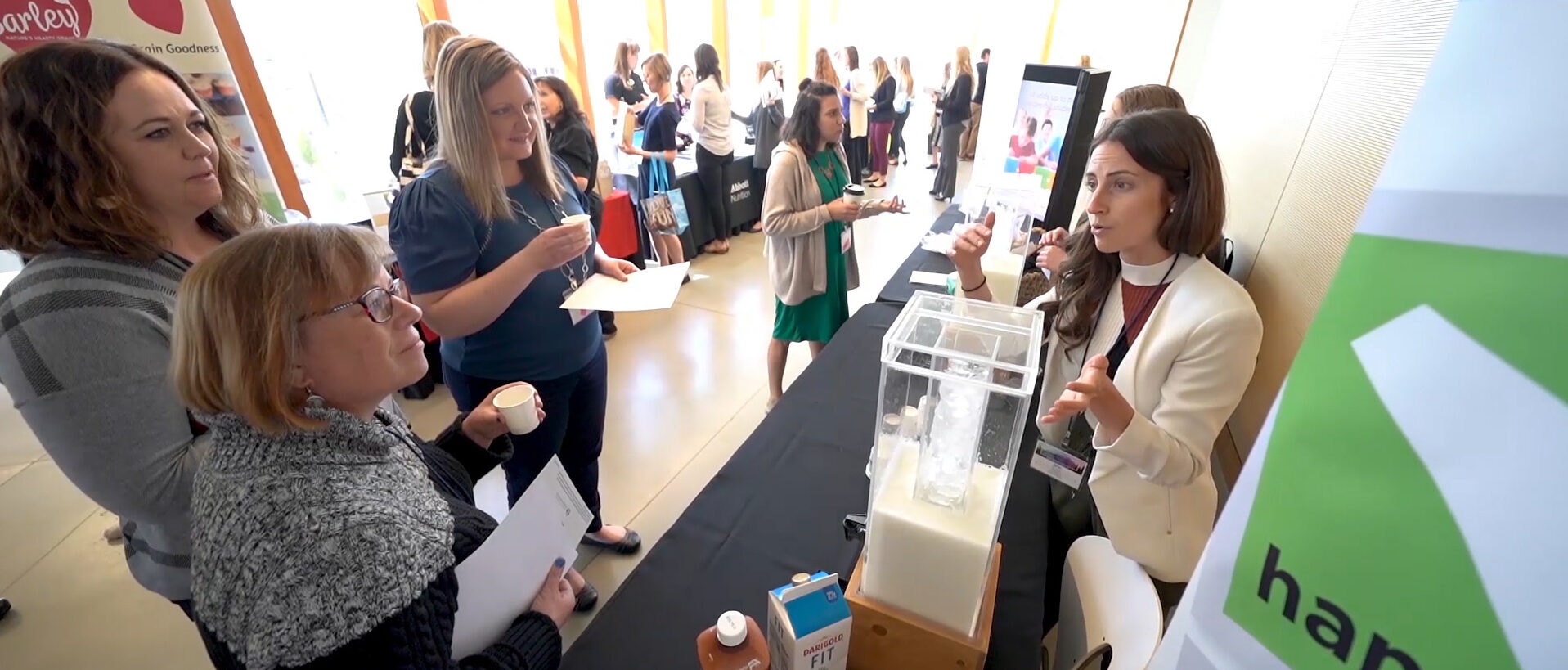 A future worth working for
As the voice of Idaho and Utah's dairy industry, Dairy West's mission is to inspire trust in dairy products and build demand for those products around the world. And that effort starts with the work that we do here at home. Everything we do is centered around building a bigger, better, brighter future not only for dairy, but for the region as a whole. Our team is passionate about the work we do on behalf of dairy farmers to enhance the health and vibrancy of our communities and foster positive change. And we're always on the lookout for people who share our vision for dairy's future.
Our Culture
When you join Dairy West, you have the opportunity to become a part of — and contribute to — a unique and dynamic culture. Throughout our organization, we strive to create an atmosphere that relies less on functional hierarchies and more on teams that are flexible and goal-driven. And we continually seek to align our work with the unique strengths of the individuals who make up our teams.
Our Values
Trust – We cultivate strong, honest and respectful relationships. We maintain the highest standard of ethical behavior at all times, establishing and maintaining open, honest, respectful, trustworthy relationships with our farmers, customers, partners, and co-workers.
Action – We act with intention and courage. We will act on our aspirations and goals and do so in a collaborative, positive way. We will actively seek the opinions and skills of others. We will always seek the pursuit of continuous improvement. We will do what it takes to get the job done.
Stewardship – We protect, preserve and enhance the resources entrusted to our care. We take the oversight of the farmer investment seriously and pledge to make decisions that will drive the most value.
"I am proud to work on behalf of dairy farm families and am blessed to have all the opportunities I have as a Dairy West team member! The culture, the passion for growth and development, and the innovative mindset allows endless initiative potentials!"
– Jaclyn St. John, MS, RDN, LD, Health and Wellness Manager, proud team member since 2014