Innovation Partnerships
Simply stated, Dairy West believes that our entire dairy community benefits from the strength of our partners working together to achieve common goals. United in our vision of a healthy growing industry, we achieve more than any one partner could by itself.
Learn More
BUILD Dairy
BUILD Dairy is a network of business leaders, researchers, educators and students dedicated to building a more sustainable dairy industry. With a strong focus on technology and innovation, this future-focused program works with industry partners to proactively pursue, train and further educate the leaders of tomorrow.
Learn More
Latest Industry News
Keep your finger on the pulse of the dairy industry.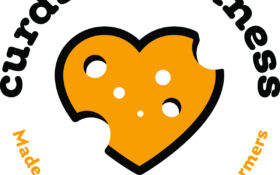 Industry
Curds + Kindness program feeds hungry with surplus dairy products
Industry Events
Find out about upcoming events in Idaho and Utah.