Virtual Dairy Farm Tours Brochure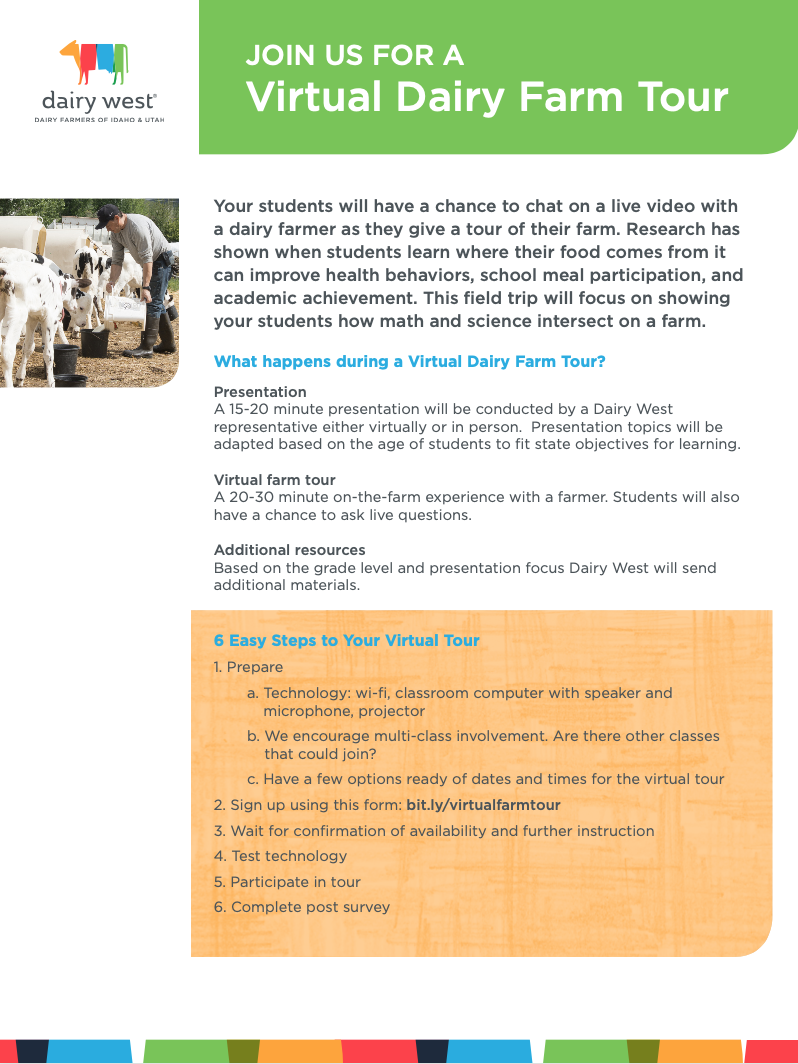 Learn about the benefits of a virtual farm tour for your classroom, and all the necessary information you need to execute.
Your students will have a chance to chat on a live video with a dairy farmer as they give a tour of their farm. Research has shown when students learn where their food comes from it can improve health behaviors, school meal participation, and academic achievement.